The dragon fruit cactus came from the tropical jungles

of Central America. This plant can do well in partial shade.

The photos below show commercial growing in full sun.

The climate in Vietnam and Thailand is ideal for this plant.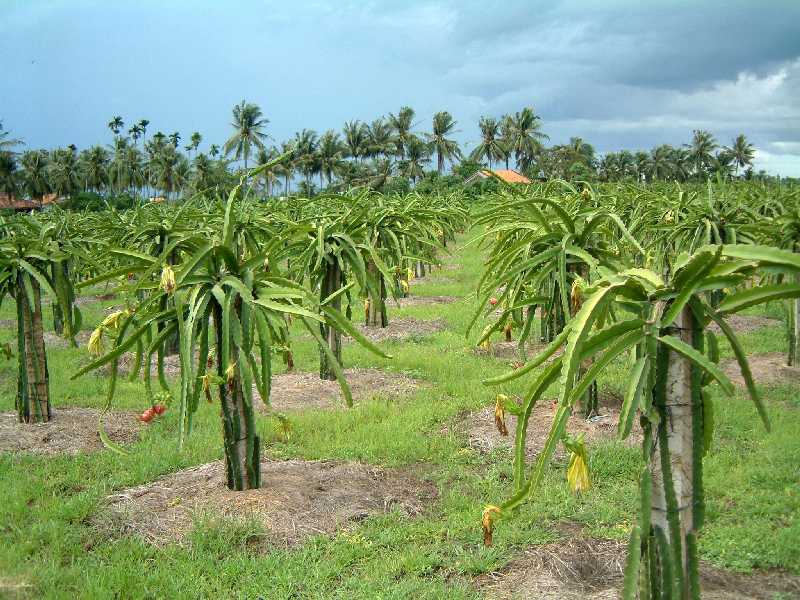 Blue Dragon Garden in Vietnam (photo by Vo Van Thanh)
VUON THANH LONG Blue dragon garden in Phan Thiet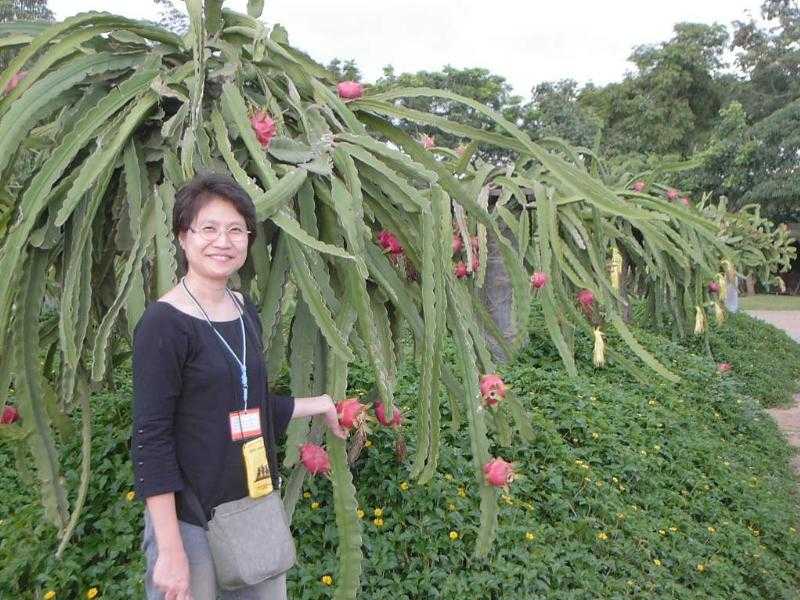 Rerngjit Liew posted this picture in WEBSHOT.
Chokchai Farm at Pakchong, Korat province in Thailand.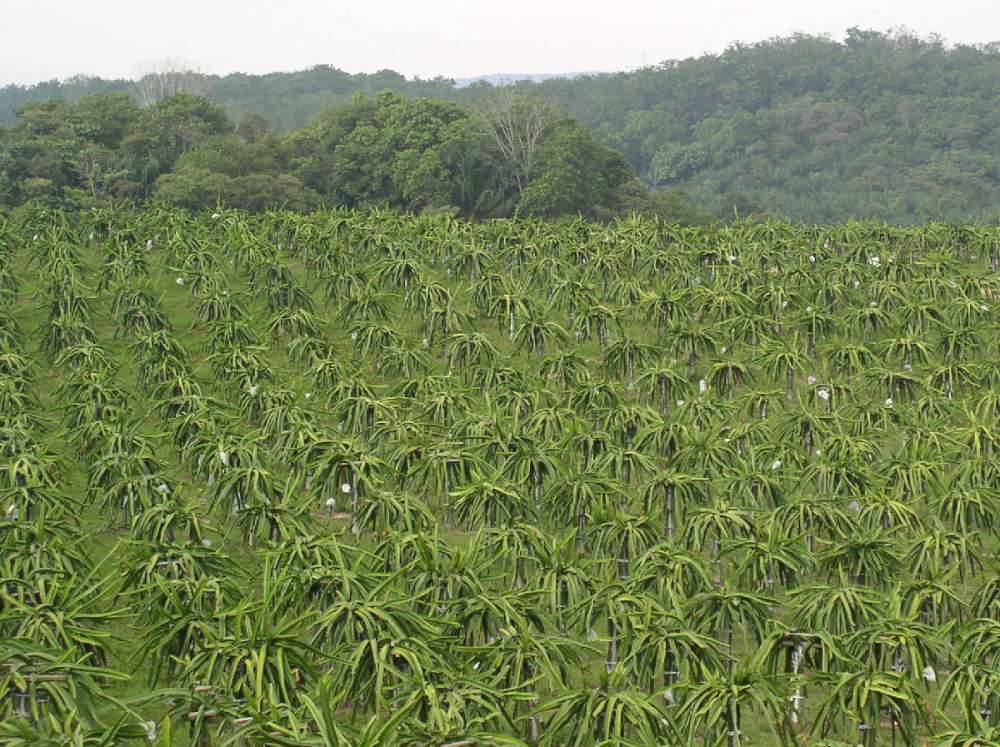 Dragon fruit plants on a gentle slope (Indo-China).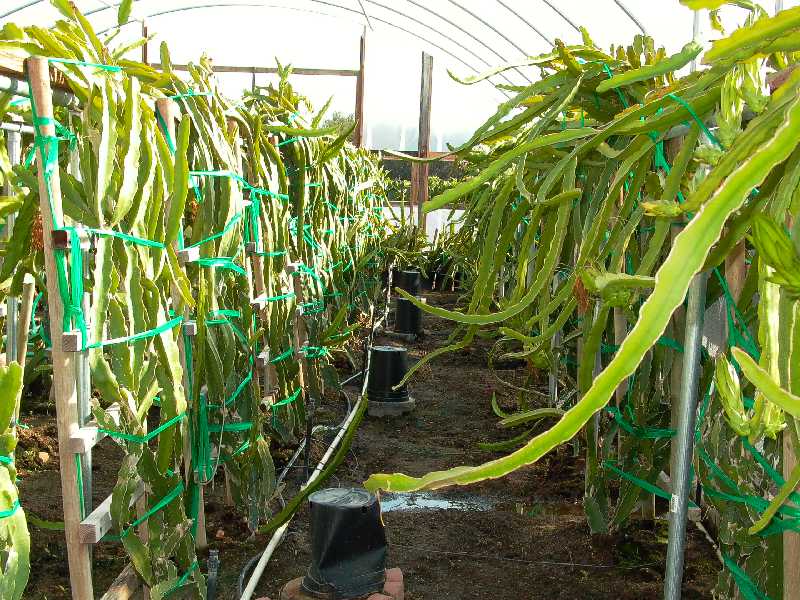 San Diego Bien Hoa Farm grows dragon fruit in greenhouses.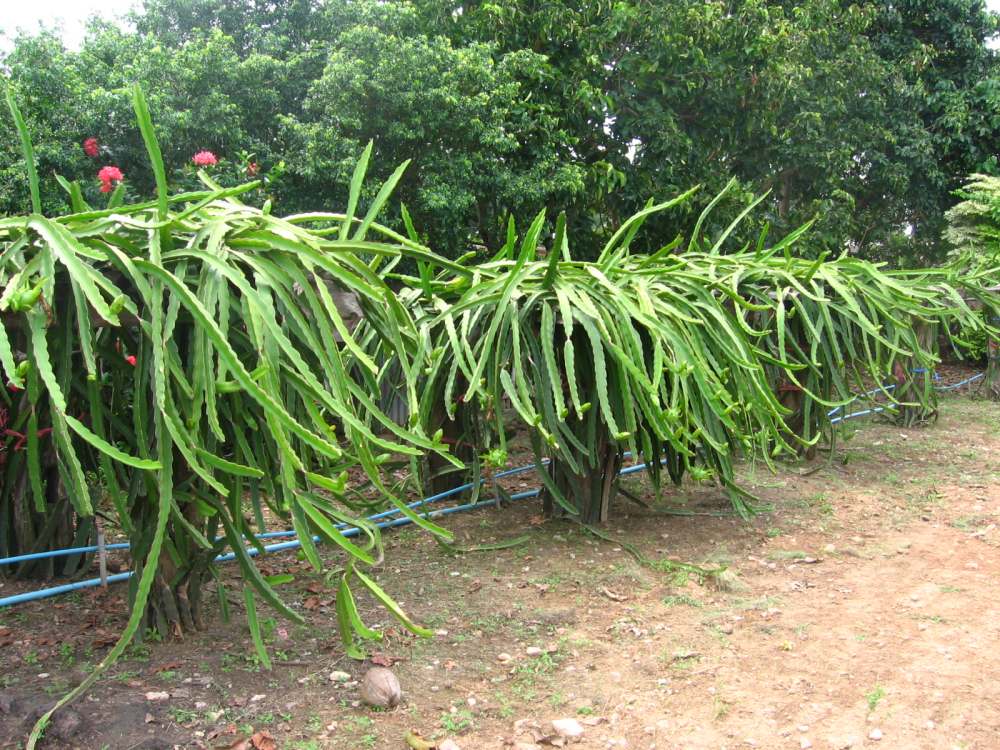 Dragon fruit does well, where pineapple and coconut grow.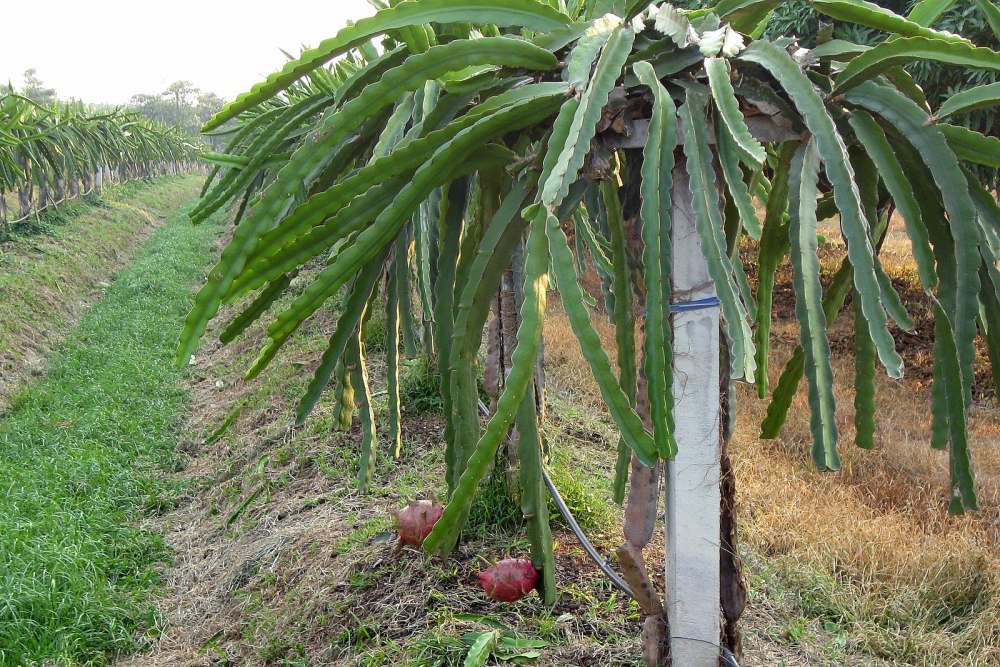 Drainage ditches are used where the ground gets too wet.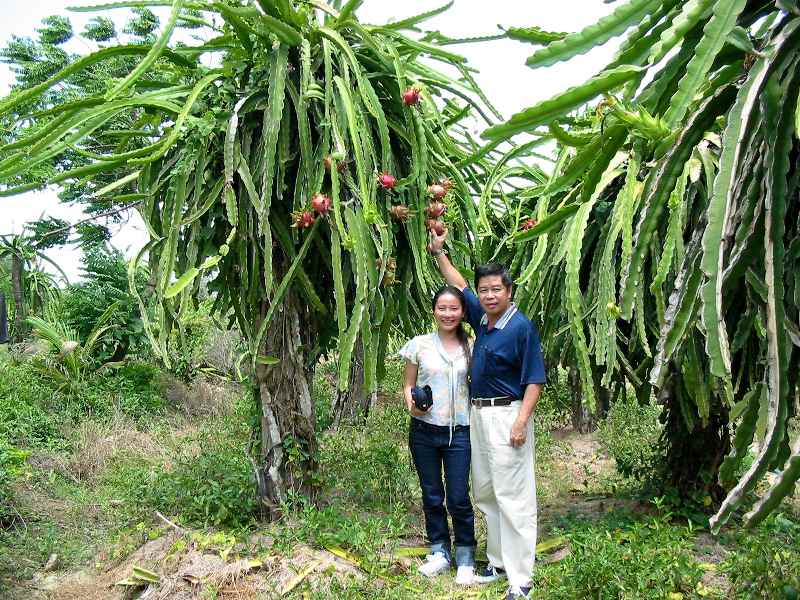 Dragon Fruit plant in Vietnam, Jack Goh on right in the photo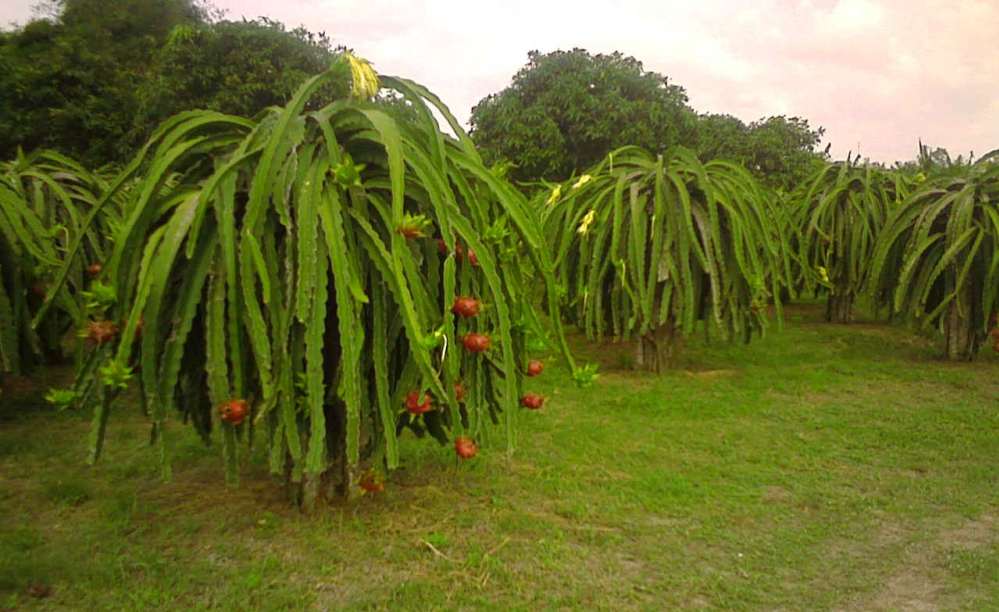 My Opera photo sharing by Huynh Huy
All about dragon fruit
Planting in Malaysia farm
Malaysian farm at WEBSHOTS
Farm photo by Mr. Sa Kim Tran
Farm in Philippines by Blau Earth
I love Pitaya website
Awesome fruits
A book about good health and organic gardening